Are you tired of the usual pizza flavors? Come join us and learn how to make an incredible pizza with a pineapple pizza recipe! Yes, you heard that right. Our amazing pineapple pizza recipe will show you how to turn this classic fruit into an irresistible addition to your favorite dish. Not only is it customizable with different toppings but also uniquely tasty – providing a sweet and savory combination like no other.
Whether entertaining friends or seeking something new for family night, ditch the boring restaurant options and create something special in your kitchen tonight using our easy-to-follow step-by-step recipe!
What Is Another Name For Pineapple Pizza?
The other name for pineapple pizza is Hawaiian Pizza. It is a classic combination of sweet and savory flavors, featuring the main ingredients of smoked ham, cheese, and pineapple slices. This pizza style has become popular in many countries around the world.
The taste of pineapple pizza is unique and irresistible. The sweetness of the pineapple pairs perfectly with salty, smoky ham and cheese flavors, for a one-of-a-kind flavor experience.
Why Should You Make A Pineapple At Home?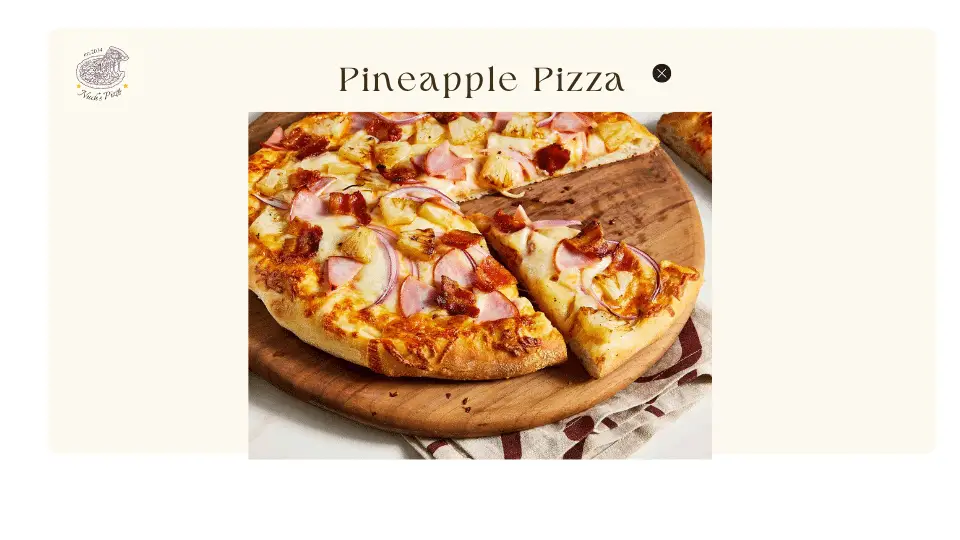 Making a pineapple pizza at home is a great way to experience the unique flavor of this classic dish without having to go out for food. Plus, it's easy to customize your recipe with different toppings and ingredients of your choice, so you can make something that suits your preferences.
Compared to the price of ordering takeout or delivery pizza, making your pineapple pizza at home is more cost-effective and allows you to get creative in the kitchen.
What Do You Need To Make An Amazing Pineapple Pizza?
You'll need to have the tools and ingredients ready to make your pineapple pizza. Here's what you'll need:
Ingredients
Pizza dough: You can choose to make your pizza dough or purchase a pre-made one.
Tomato Sauce: Pick your favorite tomato sauce for the base. You can also substitute with pesto if you'd like.
Cheese: Mozzarella is traditional, but experiment with different types of cheese to find what you like best.
Pineapple Slices: Fresh pineapple slices are ideal, although canned will work in a pinch.
Ham: Smoked ham is traditional, but Canadian bacon or pepperoni slices can also be used.
Other Toppings: You can add any other ingredients of your choice to your pizza before baking such as olives, mushrooms, or other vegetables.
Tools
Baking Sheet: You'll need a large baking sheet to prepare and bake the pizza.
Rolling Pin (optional): If using your pizza dough, a rolling pin is essential for evenly spreading out the dough on the baking sheet
Pizza Cutter: A pizza cutter is necessary for getting perfect slices.
Baking tray or pizza stone, sharp knife, spoon/spatula for spreading sauce.
What Toppings Can You Add On Pineapple Pizza Recipe?
You can add any toppings you desire to your pineapple pizza. Here are some of our favorite combinations:
Salami, jalapeños, and olives
Mushrooms, bell pepper, and onions
Pepperoni, garlic, and basil
Sausage, spinach, and tomatoes
Bacon
If you are on the diet, you can opt for lighter toppings such as zucchini, tomatoes, and onions.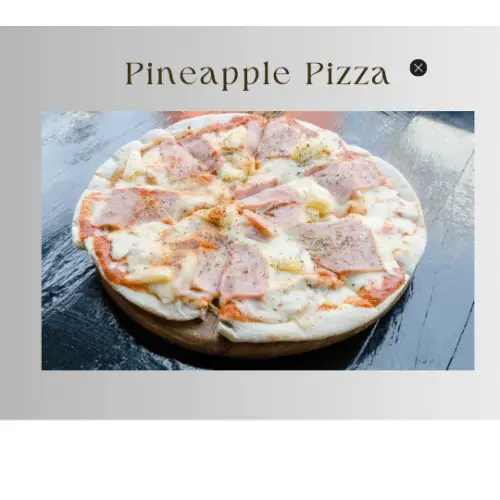 Pineapple Pizza Recipe
Make delicious homemade pizza in no time with this easy recipe. Perfect for pizza nights or any time you're craving a slice. You can even use the dough to make mouthwatering breadsticks. Customize your pizza with classic Hawaiian toppings or get creative with your favorite flavors. Say goodbye to takeout and hello to homemade goodness.
Equipment
1 Baking Sheet

1 Rolling Pin (optional)

1 Pizza Cutter

1 Baking tray
Ingredients  
2 ¾

Cups of all-purpose flour

2½

tbsp

Sugar

1¾

tbsp

Salt

1

cup

Warm water

2

tbsp

Olive oil
Instructions 
Start With Your Pizza Dough:

Prepare the pizza dough according to the instructions on the package or with your recipe. You can use store-bought dough or make your own. You can make thin-crust or thick-crust pizza with your pineapple topping.

For the thick crust, roll the dough out onto a greased baking sheet. For thin-crust pizza, stretch the dough into a large circle and place it on a lightly oiled baking sheet or pizza stone.

Add The Sauce:

Spread the tomato sauce evenly on top of the pizza dough. If you prefer pesto, spread it on instead.

Top With Cheese:

Sprinkle your desired amount of cheese over the pizza. Mozzarella is traditional but feel free to use any type of cheese that you like.

Add The Ham:

Arrange the ham slices on top of the cheese. If you don't have ham, you can substitute it with Canadian bacon or pepperoni. You can also omit the meat for a veggie pizza.

Add The Pineapple:

Place your pineapple slices on top of the other ingredients. Fresh pineapple is the most ideal but canned will work in a pinch.

Add Other Toppings (Optional):

If you'd like to add other ingredients such as olives, mushrooms, or vegetables, now is the time. Place them on top of the pineapple slices.

 Bake The Pizza:

Bake the pizza in a preheated oven at 375°F for 20 minutes. If you like a crispy crust, increase the temperature to 425°F for an additional 5 minutes.

 Let It Cool:

Once your pizza is done baking, remove it from the oven and let it cool for 10 minutes before slicing. This will allow the cheese and other toppings to set so they don't slide off when you slice the pizza.

Slice & Serve:

Carefully slice the pizza into 8 equal pieces with a pizza cutter or sharp knife. Serve your amazing pineapple pizza to family and friends!

Enjoy:

Sit back, relax, and enjoy your delicious masterpiece. With this recipe, you'll be able to make an incredible-tasting pineapple pizza in no time at all.
Video
How To Store Leftover Pineapple Pizza?
If you have any leftover pineapple pizza, it is best to store it in an airtight container and keep it in the refrigerator. It will stay fresh for up to 3 days. When you're ready to eat the leftovers, simply reheat them in the oven at 350°F for 10 minutes or until heated through. Enjoy!
You also can freeze leftover pineapple pizza. Simply place it in an airtight container and store in the freezer for up to 3 months. When you're ready to eat, thaw it overnight in the refrigerator and then reheat it as mentioned above.
FAQs
Should You Put Pineapple After or Before Baking?
It is best to put pineapple on your pizza before baking it. This will allow the pineapple to cook in the oven and release its natural sweetness.
Can You Use Frozen Pineapple On Pizza?
Yes, you can use frozen pineapple on pizza. Be sure to thaw the pineapple first and then pat dry with a paper towel before adding it to your pizza.
What Kind Of Pineapple Pizza Should You Use?
If you're making a classic pineapple pizza, it's best to use canned pineapple or fresh pineapple slices. However, if you'd like to get creative, try adding diced fresh pineapple or even dried pineapple for an extra sweet twist.
Can Potato Be Added To Pineapple Pizza?
Yes, potatoes can be added to your pineapple pizza. Simply pre-cook them before adding them to your pizza so they are tender when cooked in the oven. You can roast them in the oven on a baking sheet.
Is Pineapple Pizza Delicious?
Yes, pineapple pizza is incredibly delicious! The sweet and tangy flavor of the pineapple goes perfectly with the savory tomato sauce and cheese. You'll love it!
Can You Make Pineapple Pizza Without Tomato Sauce?
Yes, you can definitely make pineapple pizza without tomato sauce. If desired, you can use pesto instead or spread olive oil on the dough before adding your toppings. This will give your pizza a subtle nutty flavor. Experiment with different sauces to find what you like best.
Can You Make Pineapple Pizza Ahead Of Time?
Yes, you can make pineapple pizza ahead of time. Prepare the pizza as instructed above and then freeze it in an airtight container for up to 3 months. When you're ready to eat it, thaw it overnight in the refrigerator before reheating it in the oven. It's that easy!
Can You Reheat Pineapple Pizza?
Yes, you can easily reheat pineapple pizza. Preheat your oven to 350°F and then place the pizza on a baking sheet. Bake for 10 minutes or until heated through.
Conclusion
With this amazing pineapple pizza recipe, you'll be sure to impress your family and friends with your exceptional pizza-making skills. It's easy to make, delicious, and most importantly, fun. If you take all the steps and tips we discussed in this post into account, then you'll be able to craft an irresistible meal that everyone will rave about. Don't forget the important details like proper baking times and precise measurements for the ingredients.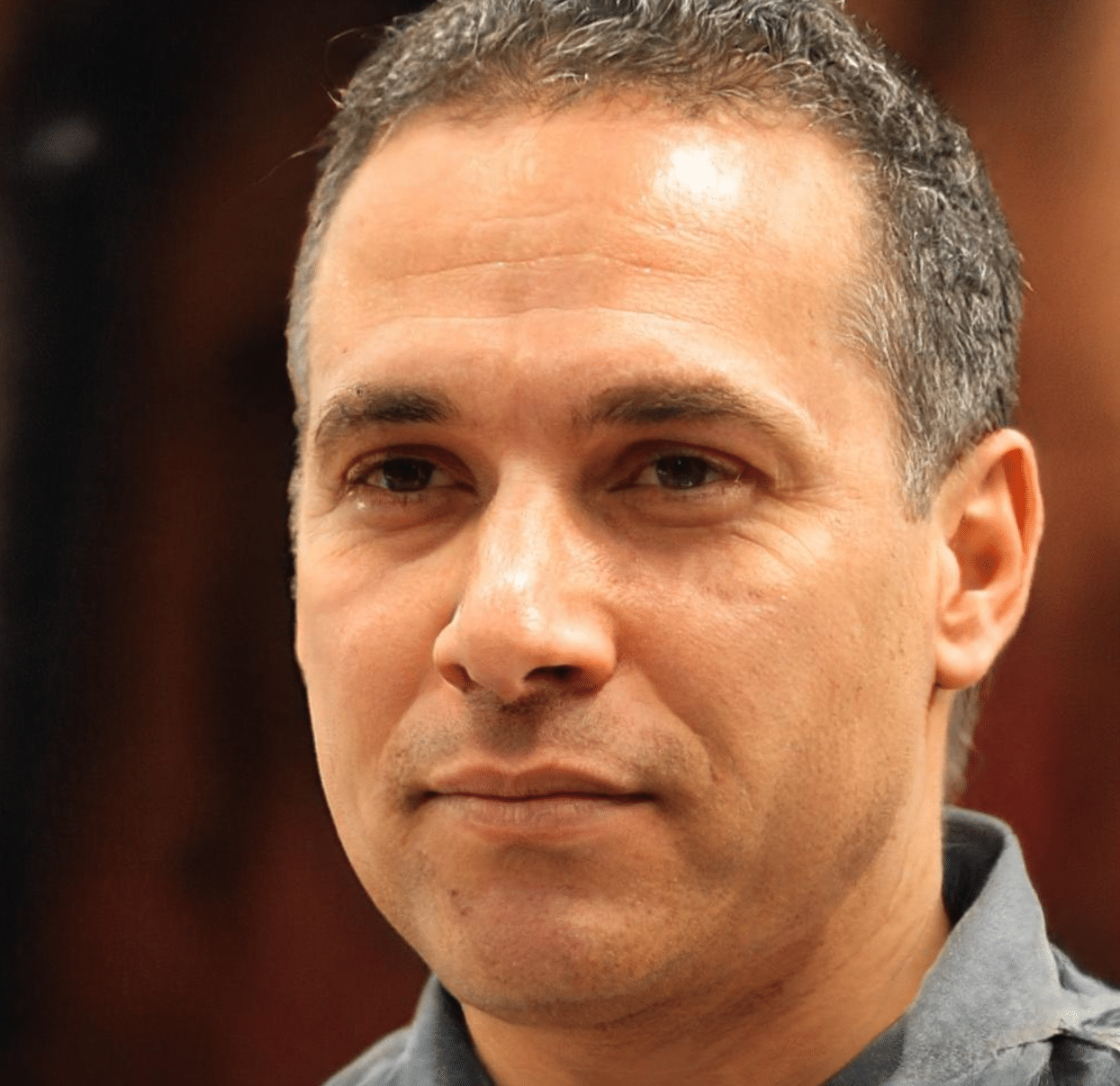 Donato Mazzi is an incredibly talented Italian chef who has earned a reputation for himself as being the absolute best in crafting delicious and authentic artisanal pizzas. His masterful technique and passion for making every dish from scratch make his pizza-making skills truly unique. With over twenty years of experience, Donato has a keen eye for detail and takes great pride in the quality of each and every pizza he creates.